HERRINGBONE PATTERN:  #patternsinhistopathology
Hello everyone, Starting from this, i ll be describing  different patterns  which we encounter during examination of the histopathological slides.  These patterns are often usedas diagnostic clues  by histopathologists to arrive at a particular diagnosis.
To know more patterns you can click on this hashtag #patternsinhistopathology. you can view lots of these architectural patterns shared by pathology tweeple community. Twitter is an amazing social media  platform for learning pathology particularly for the residents in pathology.
Lets begin with  one of these pattern in detail
HERRING BONE PATTERN:
Herring is a type of Fish  and Herringbone is obviously the skeleton of the Herring fish
Herringbone pattern is an  an arrangement of rectangles/columns in parallel lines so that these columns intersect in zigzag way. In Histopathology, it's the arrangement of cells in parallel lines which intersect in zigzag manner
Herringbone pattern is seen in Fibrosarcoma and also in monophasic synovial sarcoma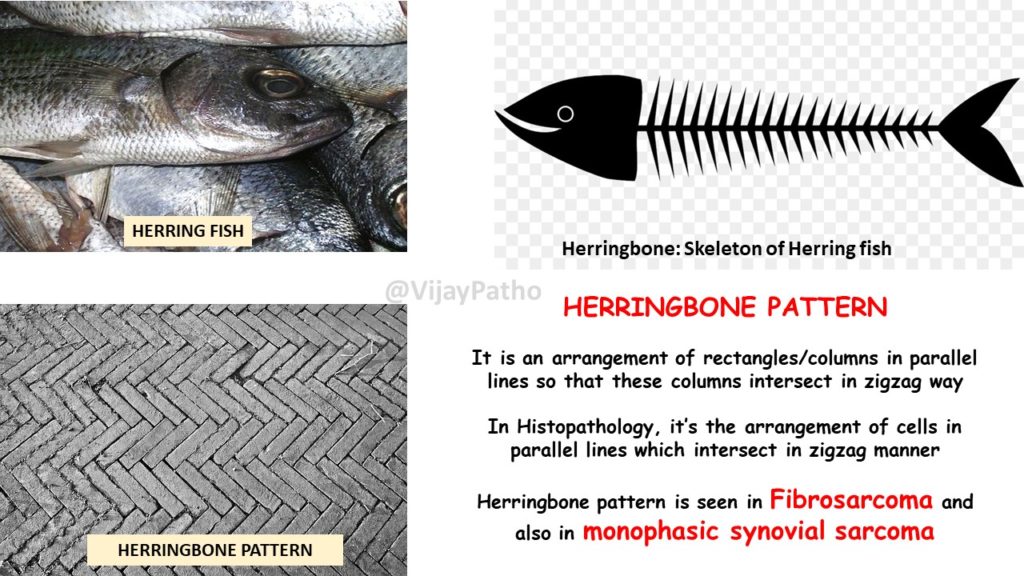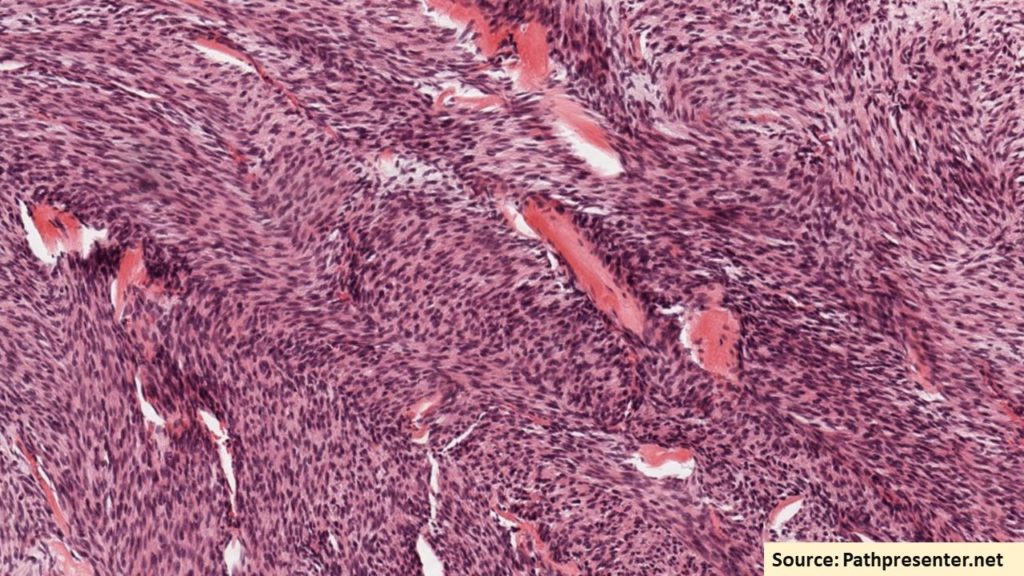 Herringbone pattern seen in fibrosarcoma. You can also view this as a virtual slide by clicking on the link below which is a part of collection in pathpresenter.net. Pathpresnter.net is a web-based service for healthcare professionals, particularly for the pathology residents and students who can view the virtual slides and learn in more meaningful way.
Click here to view the above slide : FIBROSARCOMA
More Patterns to follow…..