Welcome to I Love Pathology.
This is a website created for you, the student of Pathology.
You can access presentations in both ppt as well as audio/video, of topics of various chapters in Pathology. Clinical Pathology which is often neglected, will no longer be difficult as it is explained in Question and Answer format. Drawing Pathology images will be fun as you will have access to hand written illustrations.
Now something about me.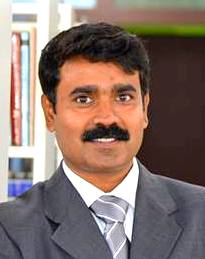 I completed my MBBS in 1999 from Bangalore Medical College, Bangalore and MD Pathology from Vijayanagara Institute of Medical Sciences Ballari in 2005. I started my teaching career at Adichunchanagiri Institute of Medical Sciences as lecturer in 2005 and  currently the Professor and Head of the department. I have 11 years of experience in teaching both undergraduates and postgraduates.
After few years of teaching i realized that students learn better when they are allowed to learn at their own pace and that teaching aids should be made available to them all the time.
With this in mind the idea of creating a website came to me.
This is just the beginning. I shall be regularly updating the contents. I hope you find the information available here useful.
Lastly, it is you who can make this website a wonderful platform to learn. Please feel free to write to me your suggestions and criticisms. Do engage in discussions place provided in individual pages too.
Enjoy  learning.
Dr Vijay Shankar S
Contact me at vijayshankar@ilovepathology.com
PRIVACY POLICY
This website does not share personal information with third parties nor do we store any information about your visit to this website other than to analyze and optimize your content and reading experience through the use of cookies.
You can turn off the use of cookies at anytime by changing your specific browser settings.
We are not responsible for republished content from this website on other blogs or websites without our permission.
This privacy policy is subject to change without notice and was last updated on Oct, 01, 2016. If you have any questions feel free to contact me directly here: vijayshankar@ilovepathology.com
Copyright Notice:
All published work and material in the website is licensed under a Creative Commons Attribution-NonCommercial-ShareAlike 3.0 Unported License(For more details about the license, click it). This license applies to readers and authors alike 

Although not mandatorily a requirement, we request the persons reusing the published work and material in the website according to this guidelines, to inform the editorial team about such an activity in advance.